Book your private karaoke room with Lucky Voice in Tiger Tiger in Leeds. Now Open!
Call to book now
Lucky Voice Leeds, Tiger Tiger, The Light, 117 Albion St, LS2 8DY
Go to Leeds site
Offers and events
Monday 16th Mar -
Monday 30th Nov
Free singing on a Sunday for all those working in the public service in Leeds!
Book now
Now booking
We are giving away a free hour on a Friday if you bring a Lucky Voice virgin along to Lucky Voice Leeds!
Do you know a Lucky Voice virgin? Yes, I know it's hard to believe but there are still a few out there. Those who don't yet know the pleasure of belting out a dodgy Beyonce album track to the shock and awe of their close friends and colleagues.
But now's your chance to show them what they're missing AND save yourself some money!
You must book two hours to get the first hour free!
Please either telephone: 0113 236 6999 or email: luckyvoice@tigertiger-leeds.co.uk for more info.
Show details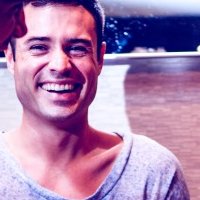 Now booking
50% off room hire every Wednesday if you live or work in central Leeds!
We know that once you've visited Lucky Voice you'll probably be singing some Robbie or even Dolly Parton as you make your way home and so, to thank you for being such a great neighbour we're saying that if you live or work in an area with a central Leeds postcode then you can claim 50% off room hire!
All you need to do is bring along some proof! 
Show details
The ultimate karaoke experience
Grab your friends, grab a drink, grab the mic and prepare yourself for an unbeatable night out, it's guaranteed to blow your mind.